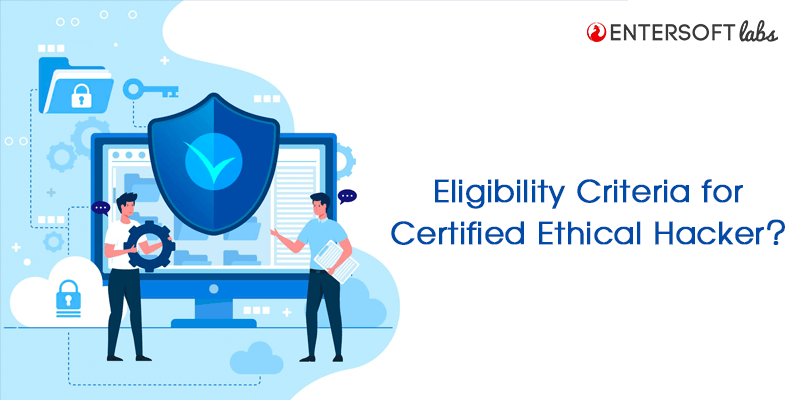 What is Eligibility Criteria for CEH Certification?
There are two ways to satisfy the CEH certification exam eligibility requirements:
With Training: To eligible for CEH certification exam you need to attend official training from authorized EC-Council Training partners.the training can be in any pattern for example: computer-based training ,online training, Tutor-led training from EC-Council learning partner, Then only you are eligible for to write respective EC-Council exam
Without Training:
Without taking approved training course,it is not possible to become certified ethical hacker.To write CEH exam. You need minimum two years of experience in information security industry,must pay a non-refundable application fee,You have to submit eligibility application form , and you can also purchase official exam voucher from EC-Council store. Once it is approved, you can take the CEH exam.
There are so many accredited ethical hacking certification course providers,courses like CEH v10 certification, Certified Hacking Forensic Investigator v8,etc. which are administered by EC-Council, CISA,OSCP, and many others. You need to go by each one them and decide to seek the one that satisfies your requirements. This is the best way to start your career in ethical hacking.At present, with the increase in the number of malicious hackers and the growth in the risk of a cyber-attack, the role of ethical hackers in an organisation has become important. Many of the organizations hire ethical hackers for make sure that their networks and systems are safe from any type of cyber attack This is why it is not a bad idea to start your career in this industry. The above points help you learn more about ethical hacking, network security, and cyber security,That helps you to start career as an ethical hacker.
FAQs
Red Hat OpenShift Container Platform is a containerized application platform that enables enterprises to manage container deployments and scale their applications using Kubernetes. OpenShift Container Platform provides predefined application environments and builds upon Kubernetes to provide support for DevOps principles such as reduced time to market, infrastructure-as-code, continuous integratio
Yes, all our trainers are certified by Red hat certified instructor (RHCI).
The average salary for openshift administrator ranges from approximately ?.6,01,832 per year for Full Stack Developer to ? 12,94,692 per year for Assistant Vice President.
The duration of our Red Hat OpenShift Administration I(DO280) training is 60 days.
Yes,we provide practical training.